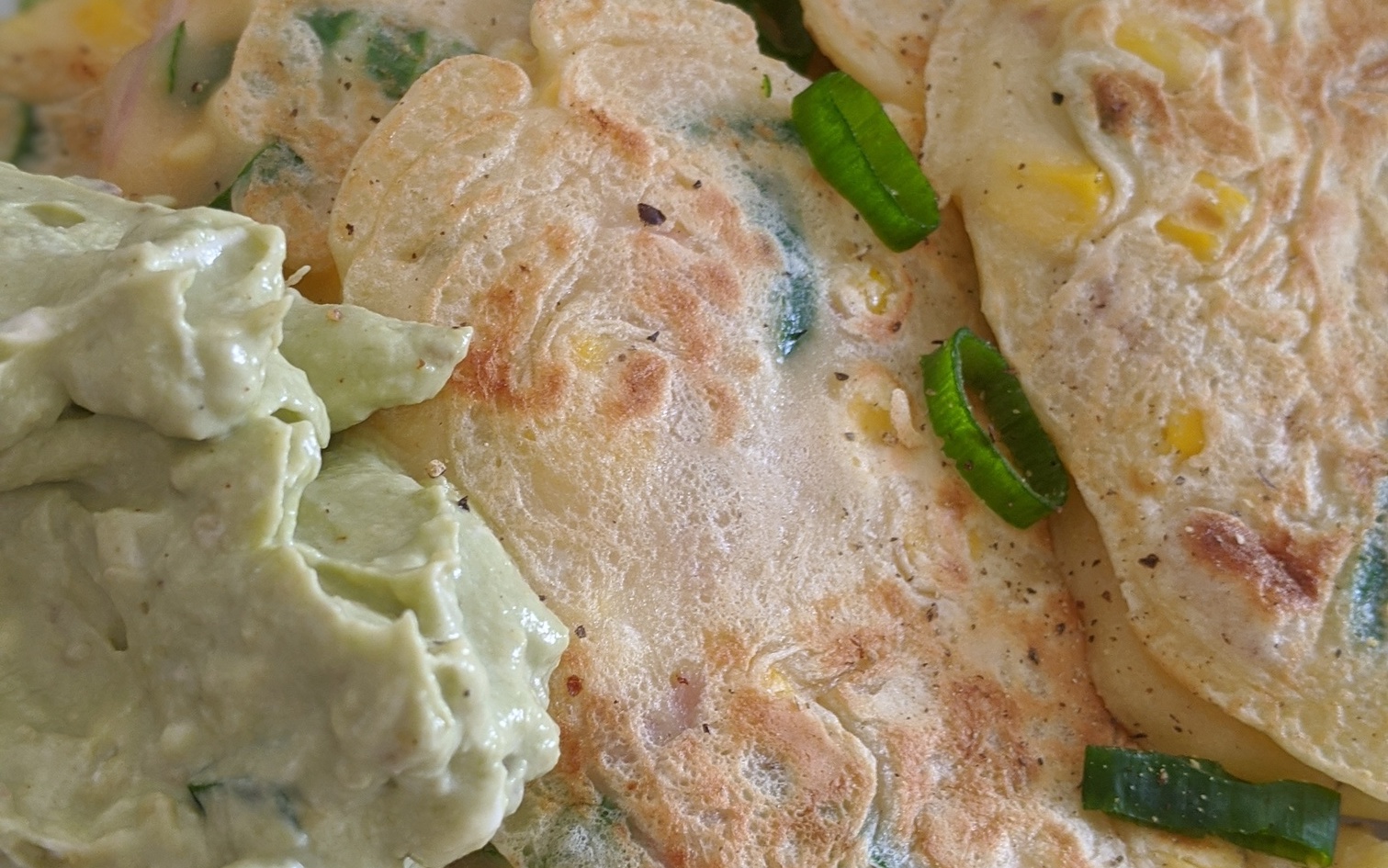 Pikelets are such an Australian thing. This receipe works well with leftover Christmas leg ham.
It's pretty much a varient on Zucchini Fritters, but this time with more flour and less vegetable. The corn is also optional.
Turns out, putting meat inside pancakes and leaving out the sugar is tasty af.
Ingredients
80g flour
80mL milk
1 egg
30g ham, sliced
1 125g corn kernels, drained
10g spring onion, sliced thinly
Directions
.Mix all ingredients in a bowl, salt and pepper to taste.
If mixture is too thick and doesn't pour, add more milk to suit.
Lightly oil a frypan, and cook small flat portions until golden brown.
Serve immediately, with avocado, tomato sauce, or cream cheese.