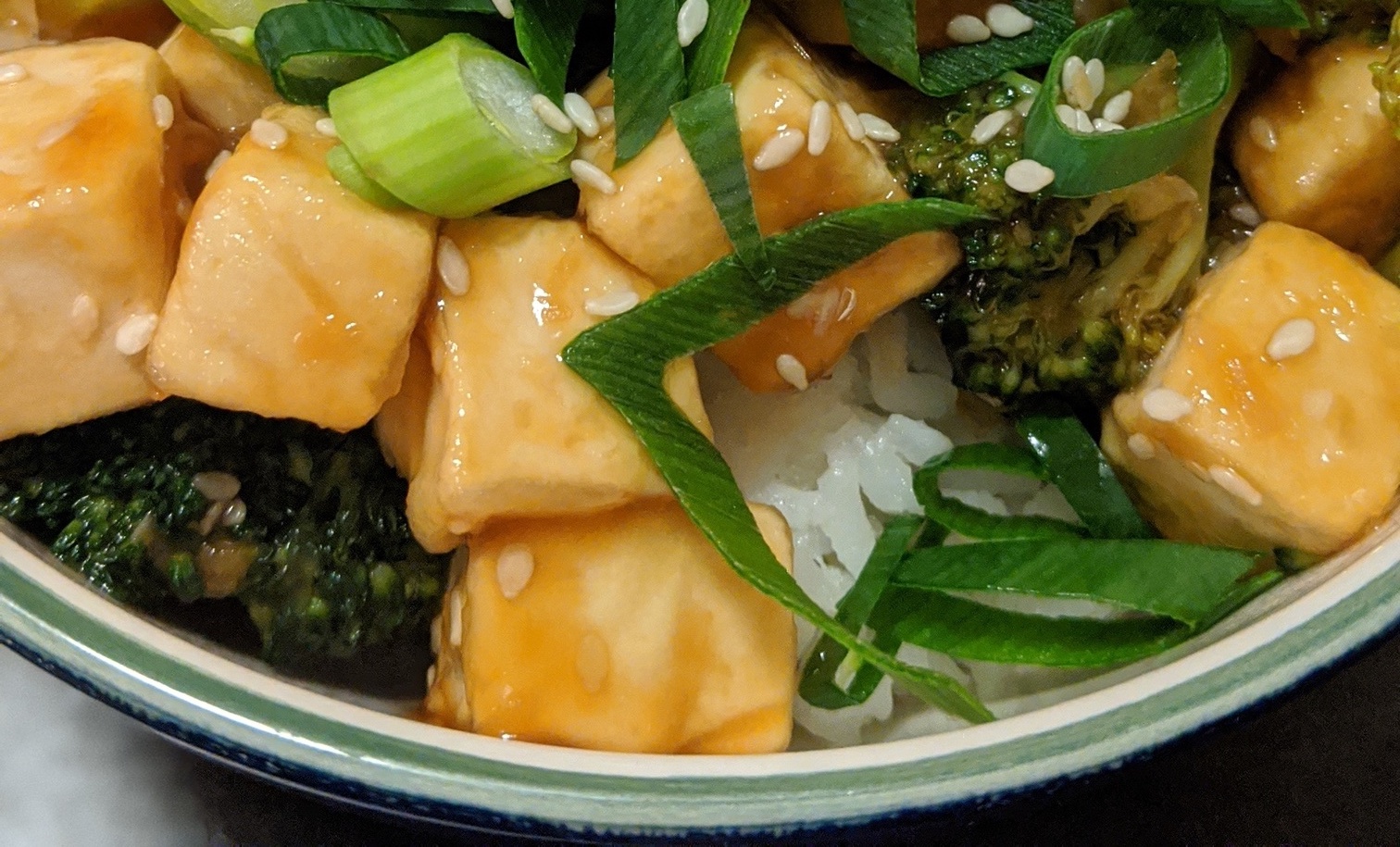 I normally have a whole lot more vegetables in my stirfries, so this was an interesting receipe to try. It was darn tasty, but that's what happens when you fry things and add sugar. It was a good alternative to takeout, though!
This recipe is adapted for a single serving.
Ingredients
Sauce
2 tsp sesame oil
2 tsp water
1 tbsp brown sugar
1 tbsp rice vinegar
1 tbsp cornstarch
2 tbsp soy sauce
2 tsp grated ginger
2 cloves garlic, minced
Stir Fry
200g firm tofu
200g broccoli
2 green onions, sliced
1 cup cooked rice
Cornstarch, to dust.
Directions
Press the tofu to remove excess water. Set aside to drain.
Mix all ingredients in "Sauce", ensuring all are dissolved. Set aside.
Cut tofu into bite size pieces, and dust in cornflour and a little salt.
Cook tofu pieces in a small amount of vegetable oil until golden brown. Set aside.
Add broccoli to the pan, and cook/steam for a few minutes until just starting to soften.
Stir the sauce in it's container, then add to the broccoli. Cook until sauce slightly thickens.
Turn off the heat and add tofu. Stir to combine.
Serve on a bed of rice, and garnish with spring onion.