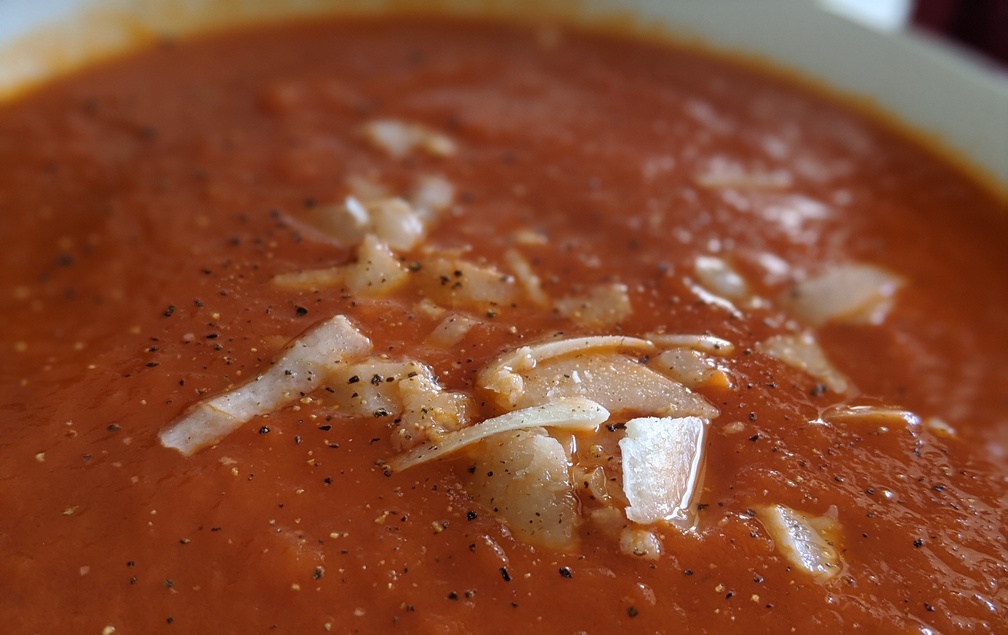 When I saw this recipe, I didn't believe it would be tasty.
Granted, I did garnish shaved parmesan and cracked black pepper, but in essense it is only three ingredients.
This recipe comes courtesy of e. hashman.
Ingredients
1 medium onion, large slices
1/4c butter
28oz can of peeled tomatoes
Directions
Melt butter, sauté onions until translucent.
Sdd tomatoes + 1.5c water
simmer uncovered for 40m
Purée with a stick blender
Season with salt (0.5-1tsp)
Yum!