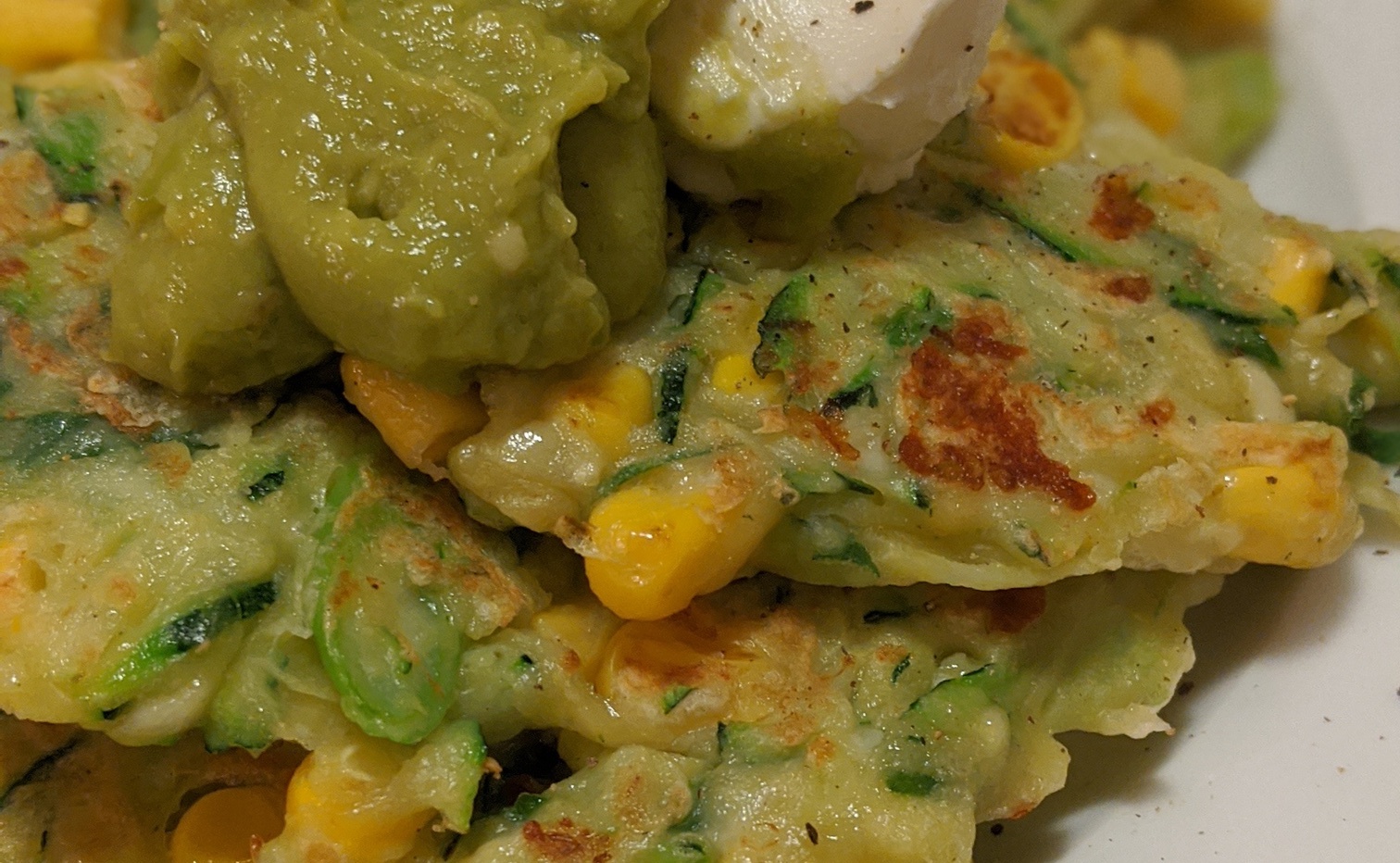 If you visit an Aussie cafe, you'll often find something like this among the bacon & eggs or muesli options. Often it's the only thing on the salad that comes with a side salad, but it's delicious anyway!
This receipe works with any left over veg. Add ham and/or cheese for a omnivore experience!
Ingredients
1/2 large zucchini, grated
1 125g corn kernels, drained
1 egg
1/4 cup flour
Spring onion, to garnish
Directions
Mix all ingredients in a bowl, salt and pepper to taste.
Lightly oil a frypan, and cook small flat portions until golden brown.
Serve immediately, with spring onion garnish.